37137580
Random Orbital Sander MENZER ETS 150 5.0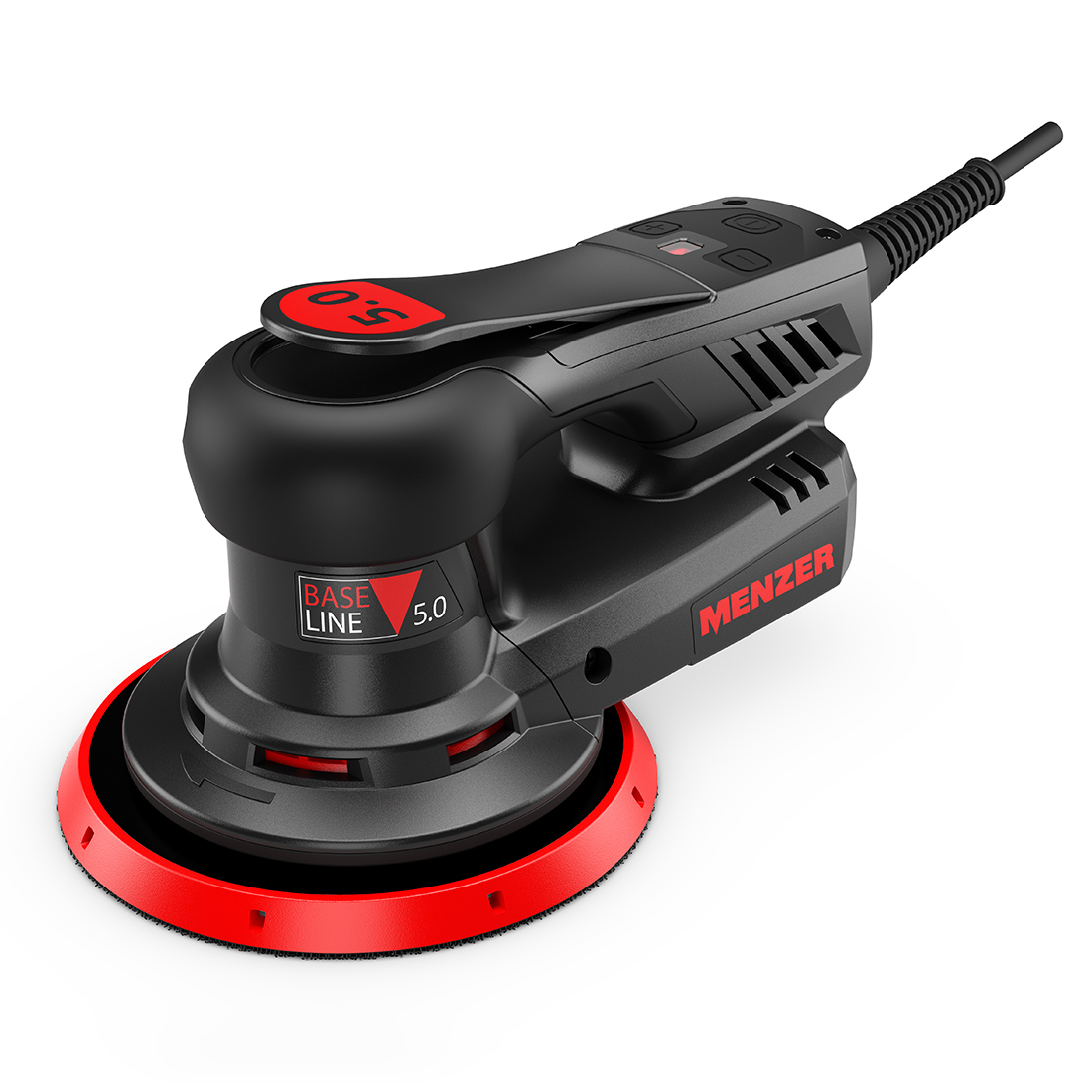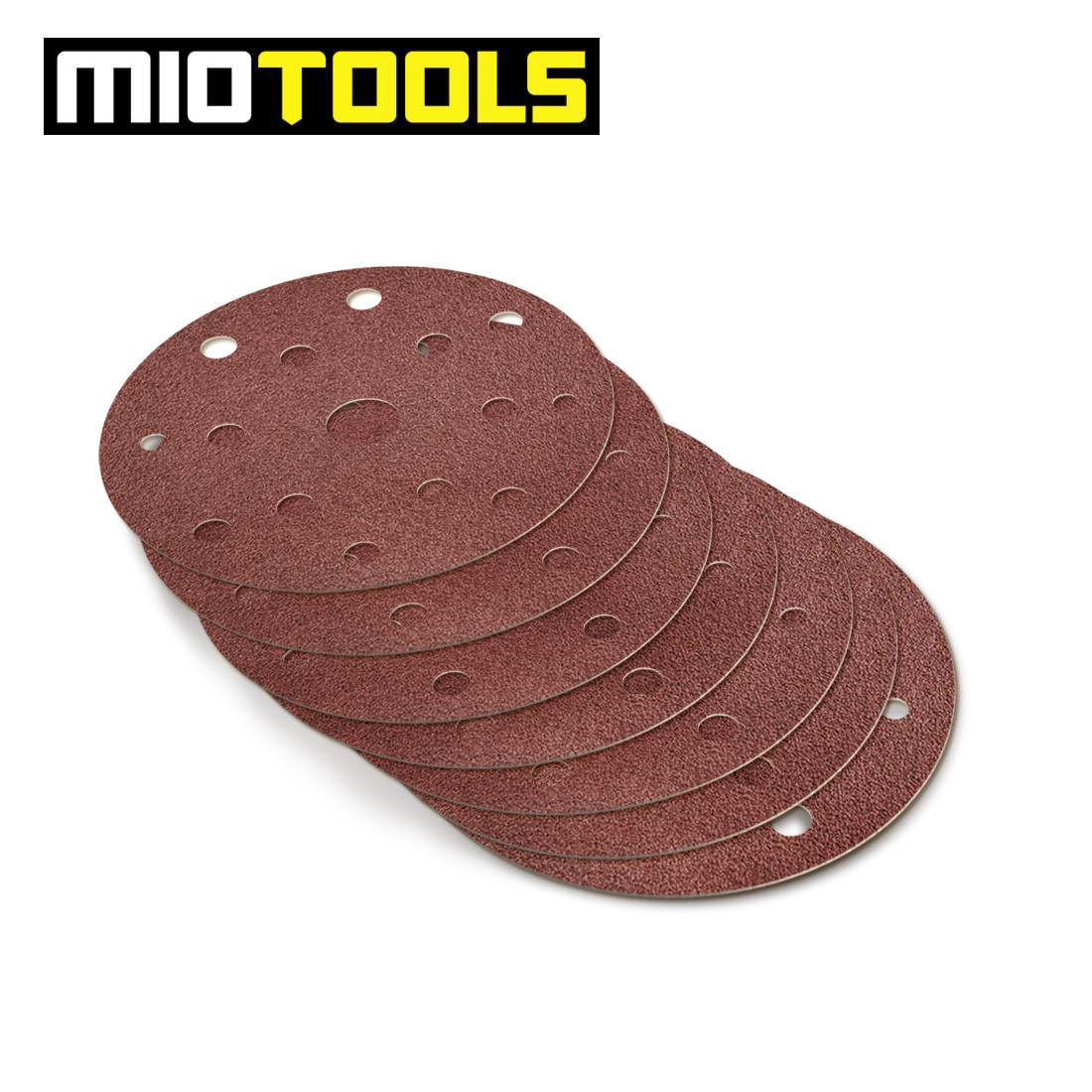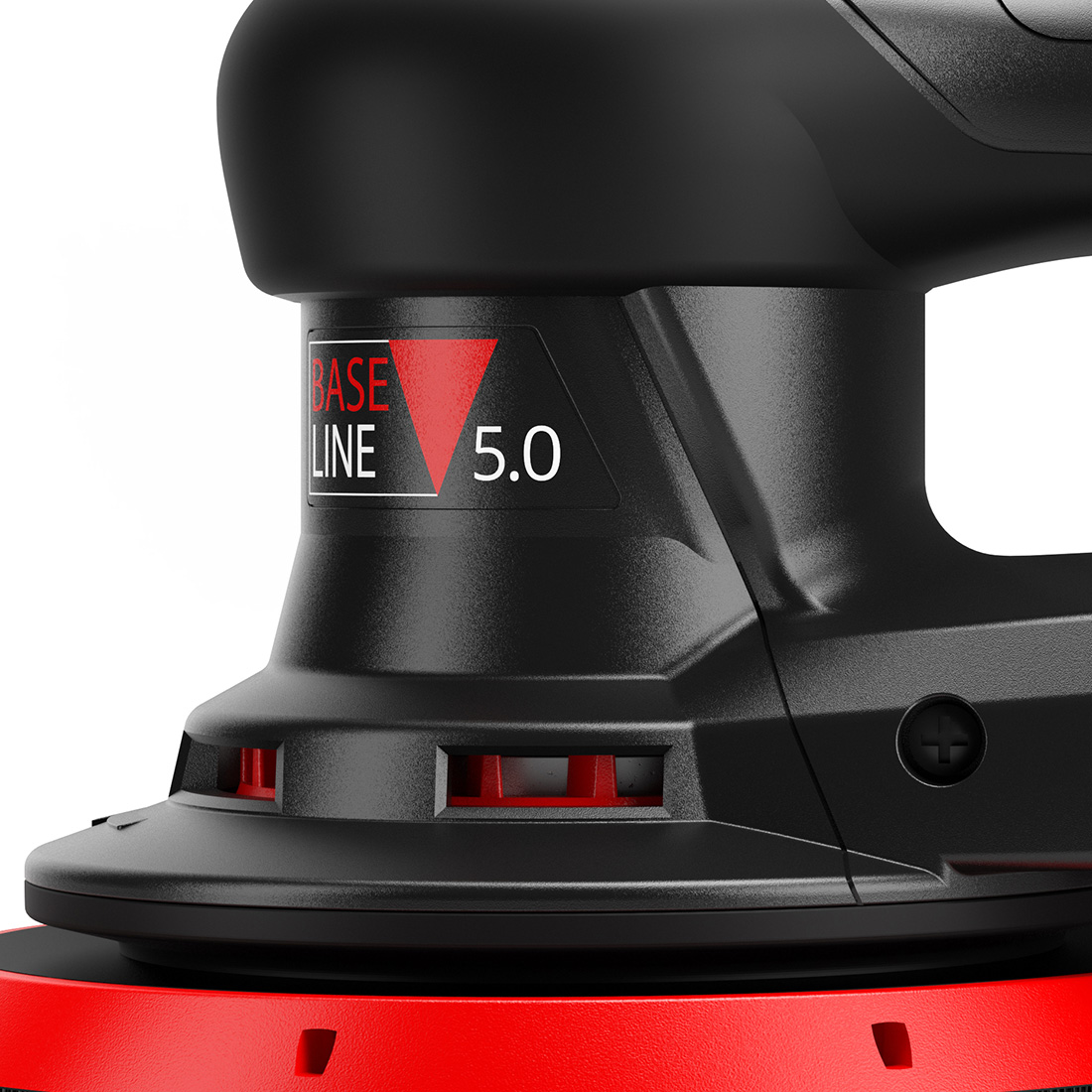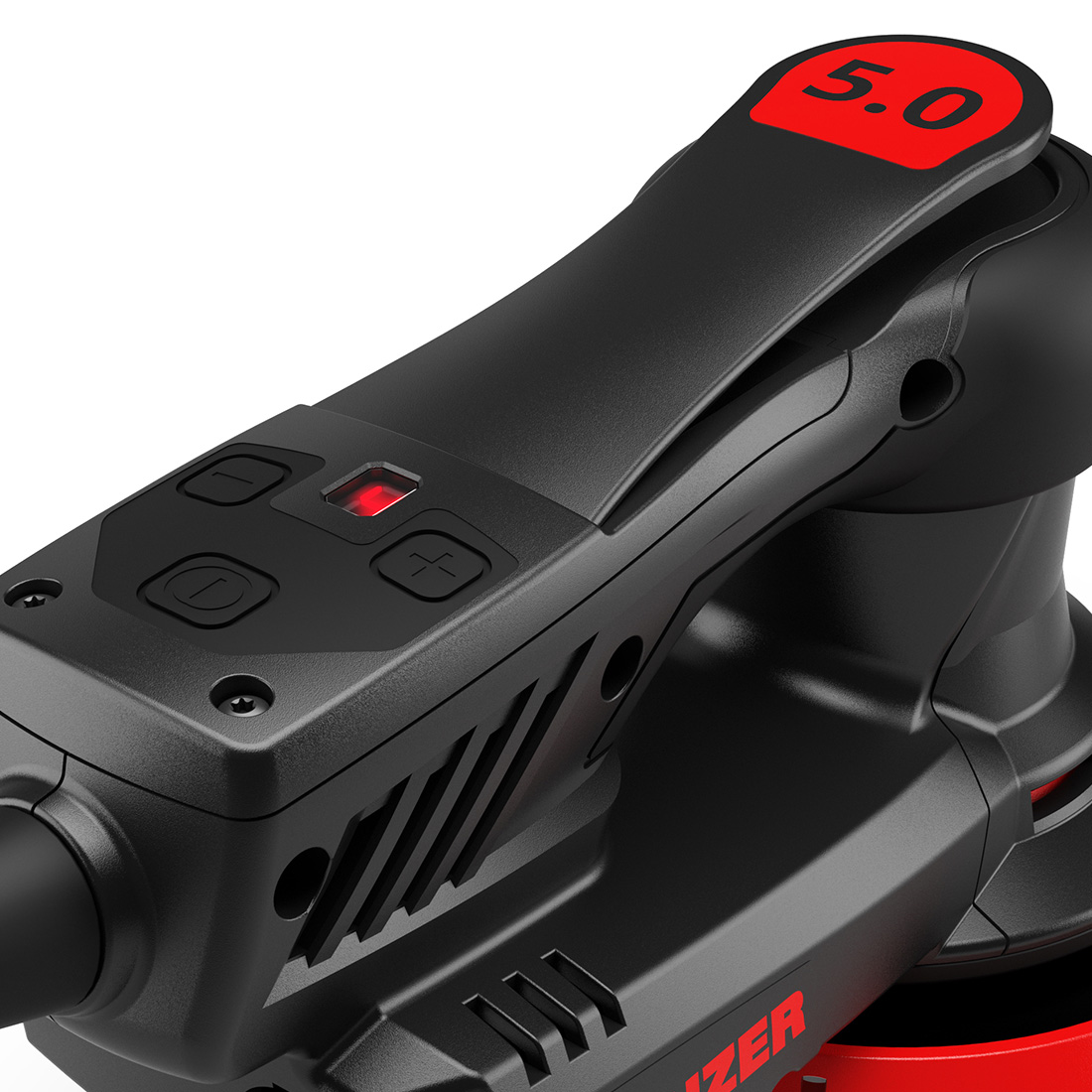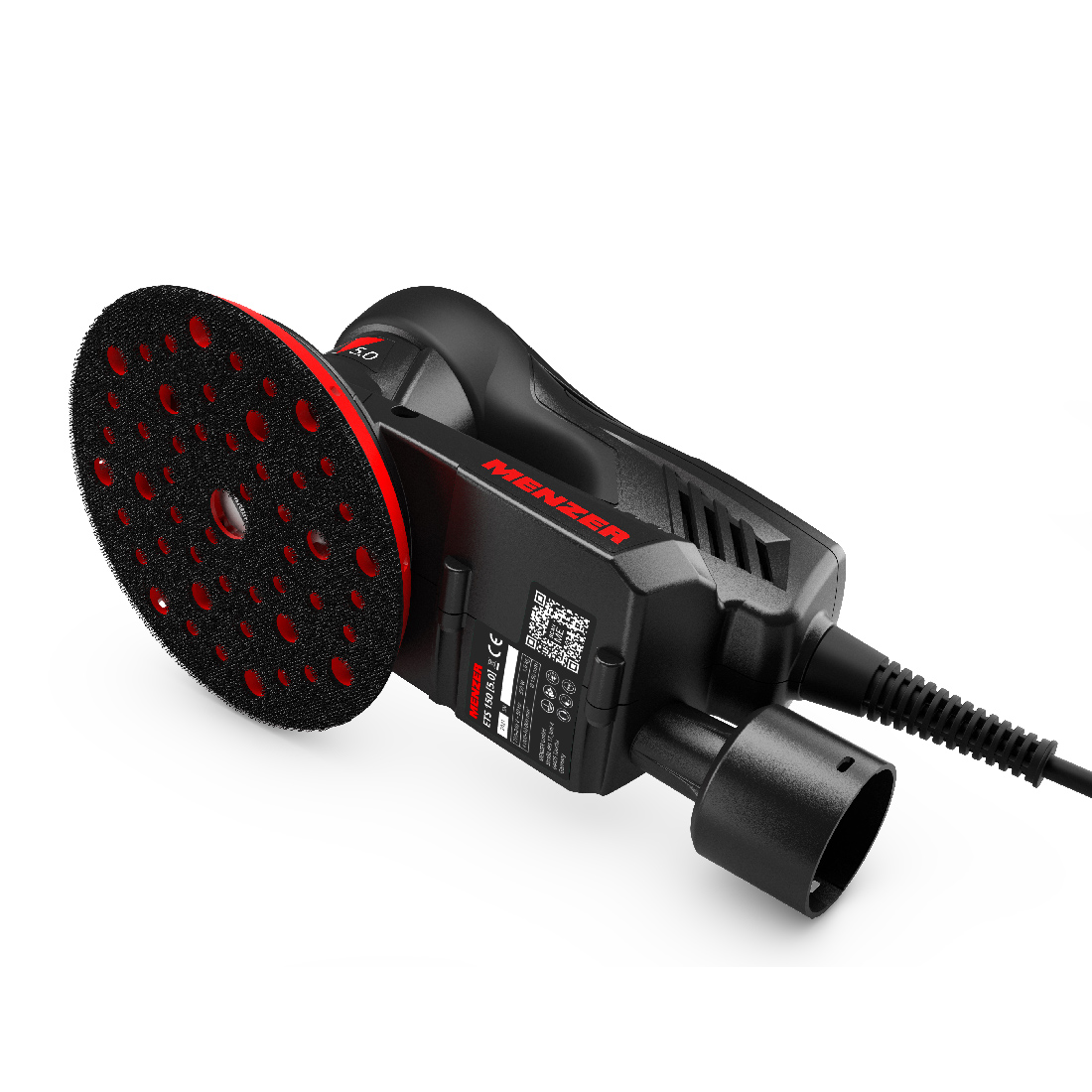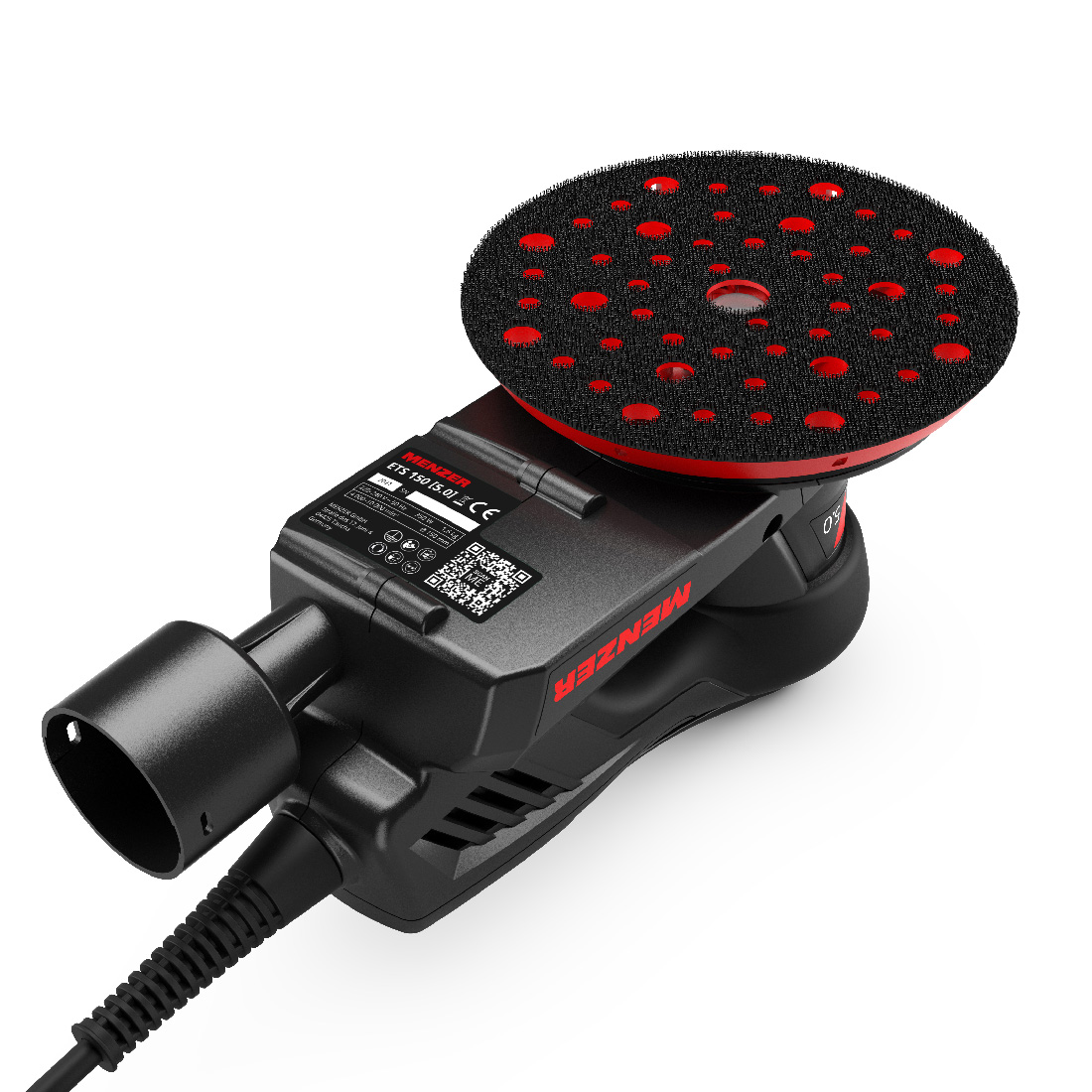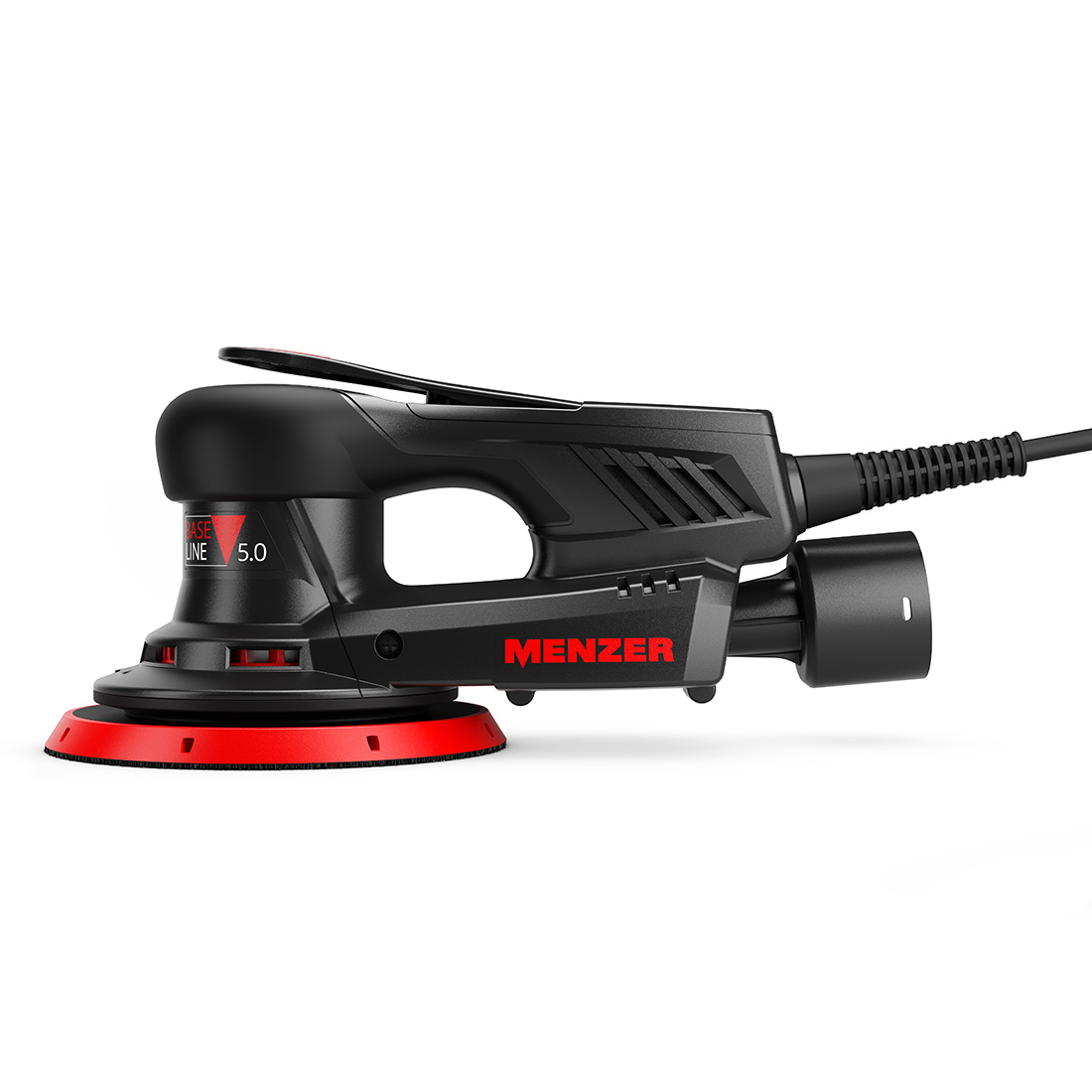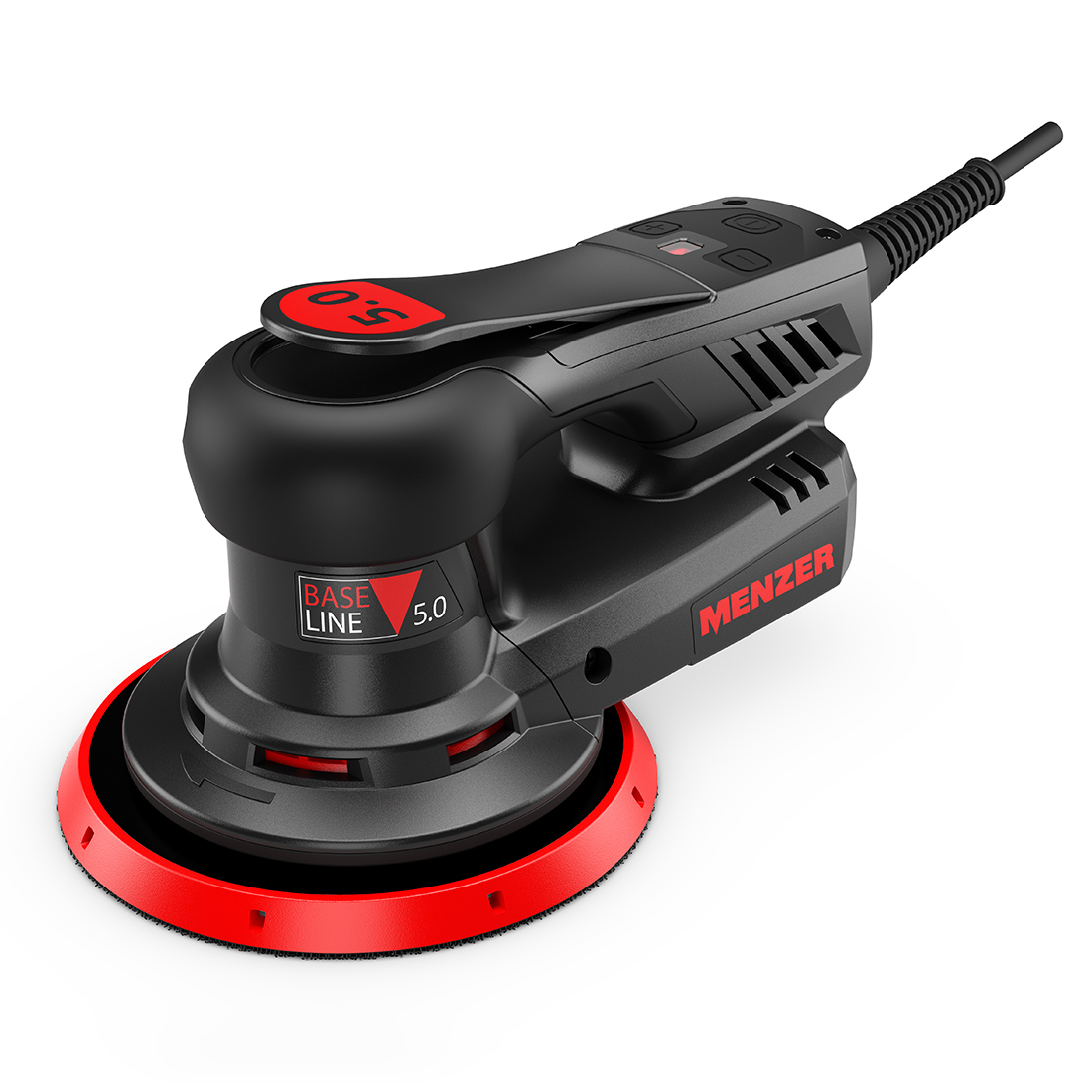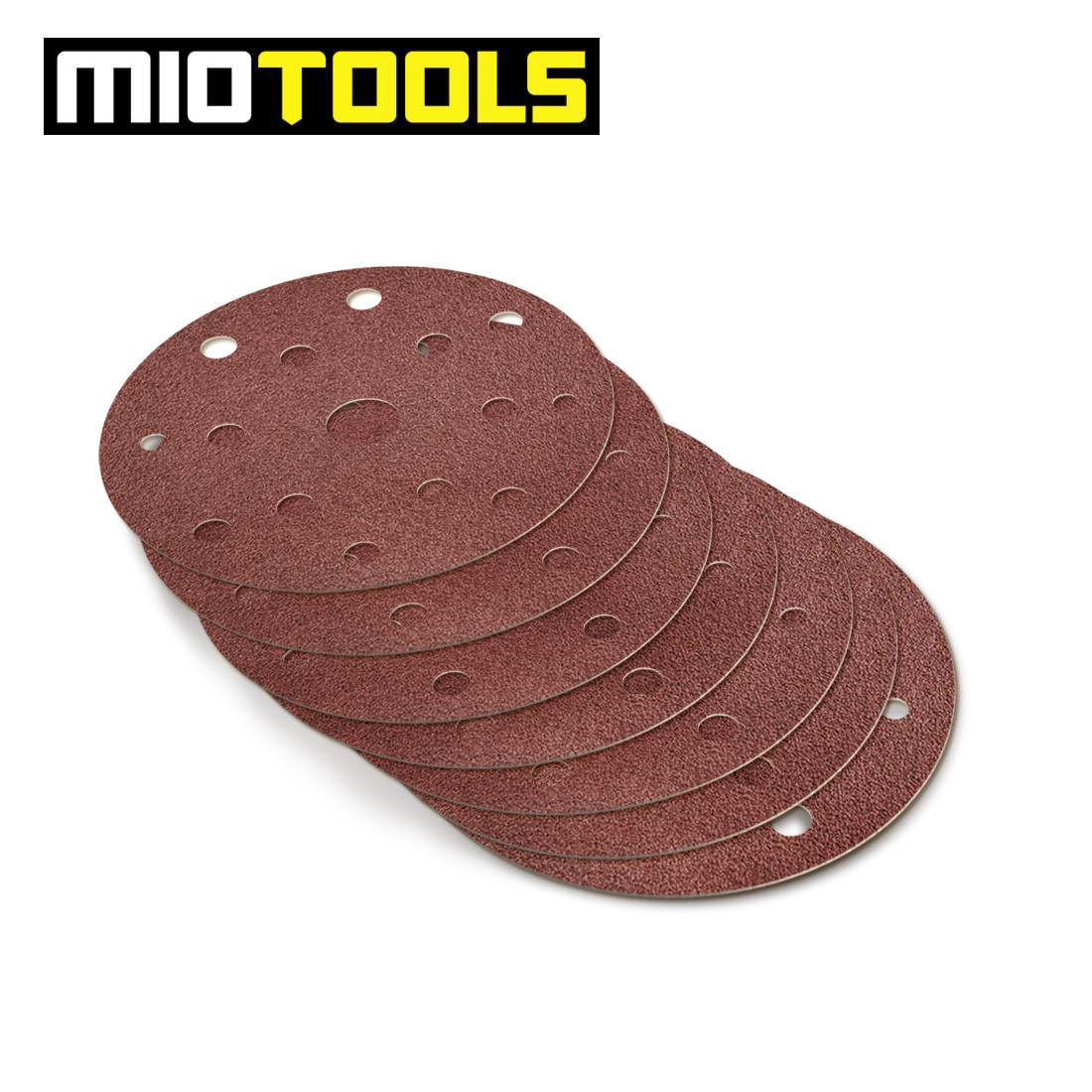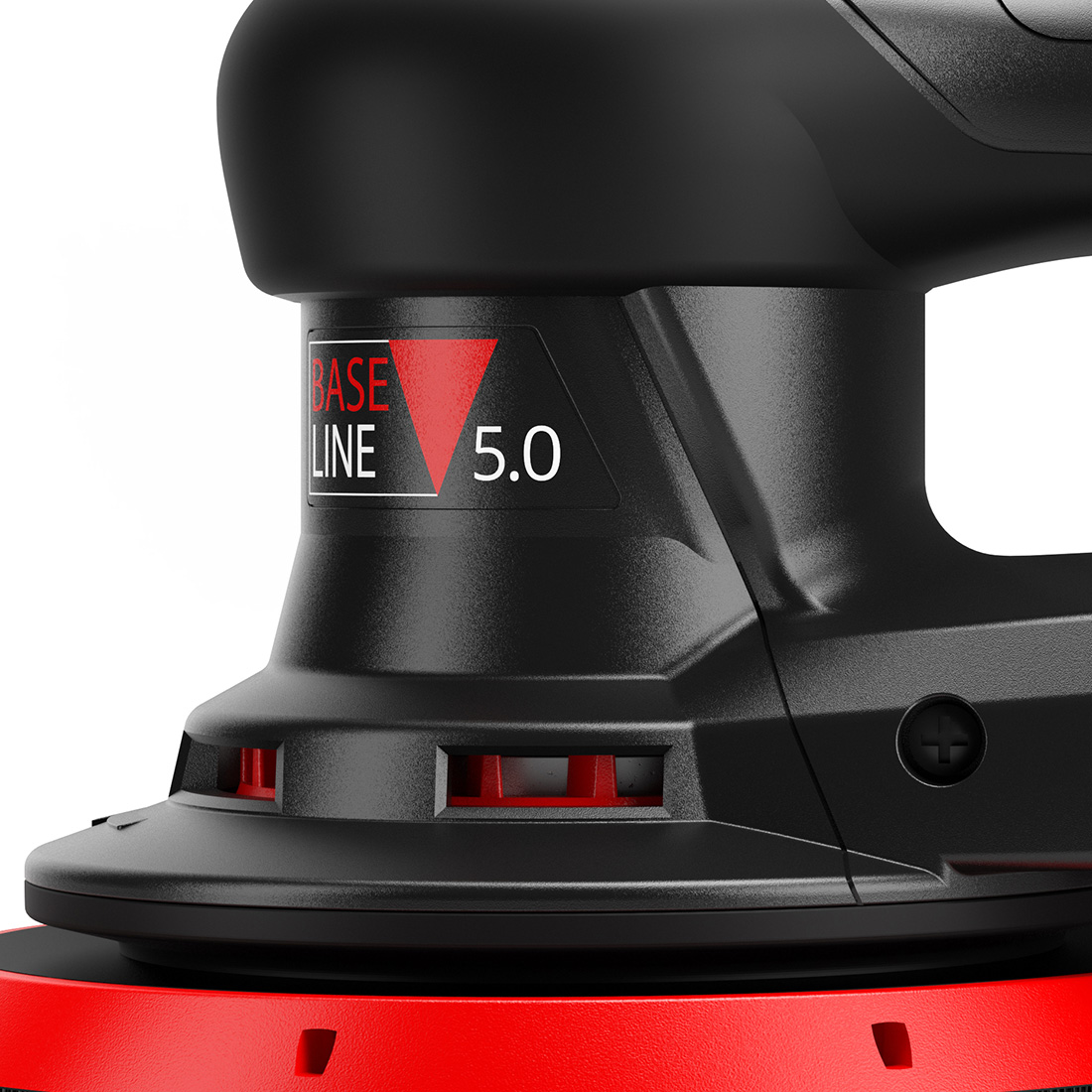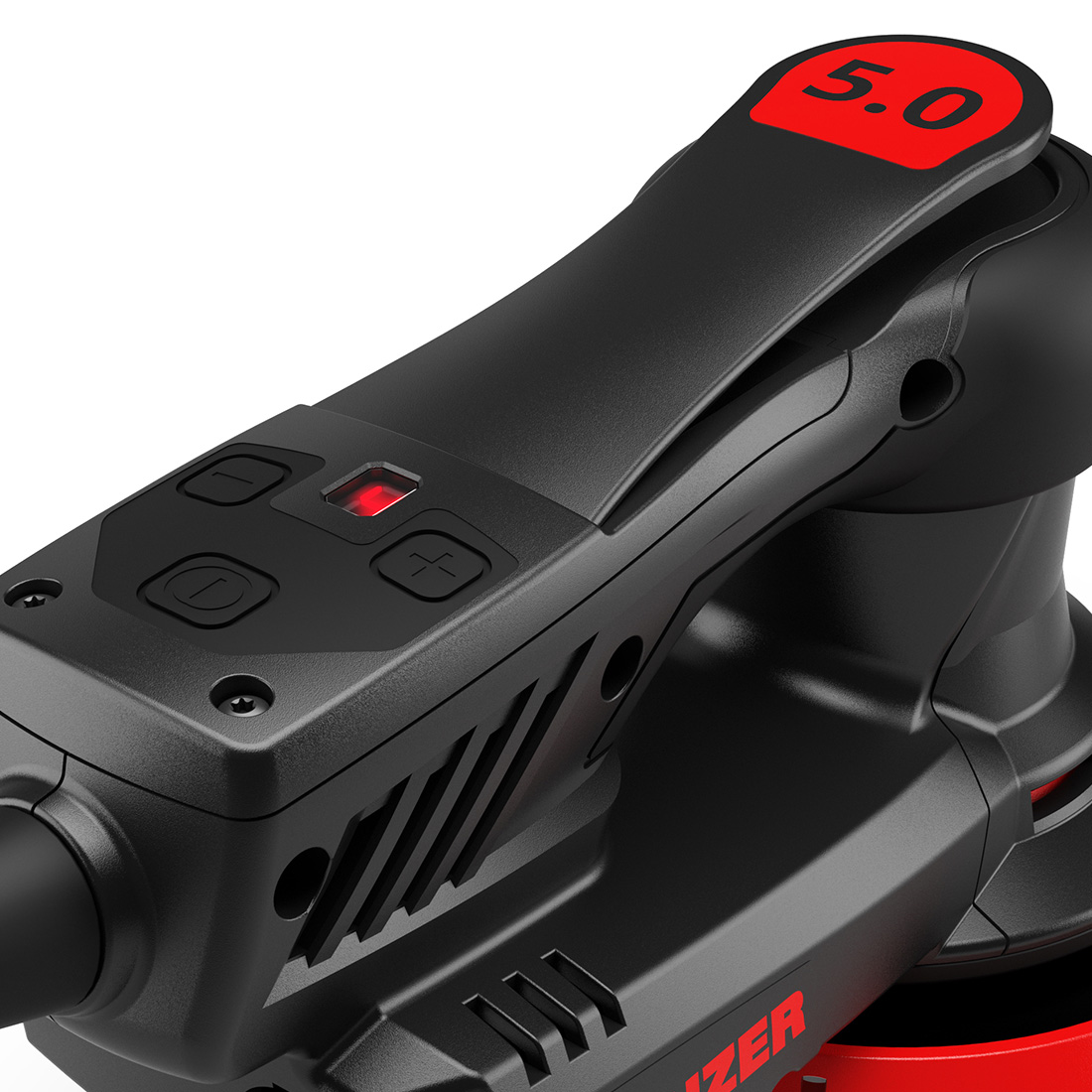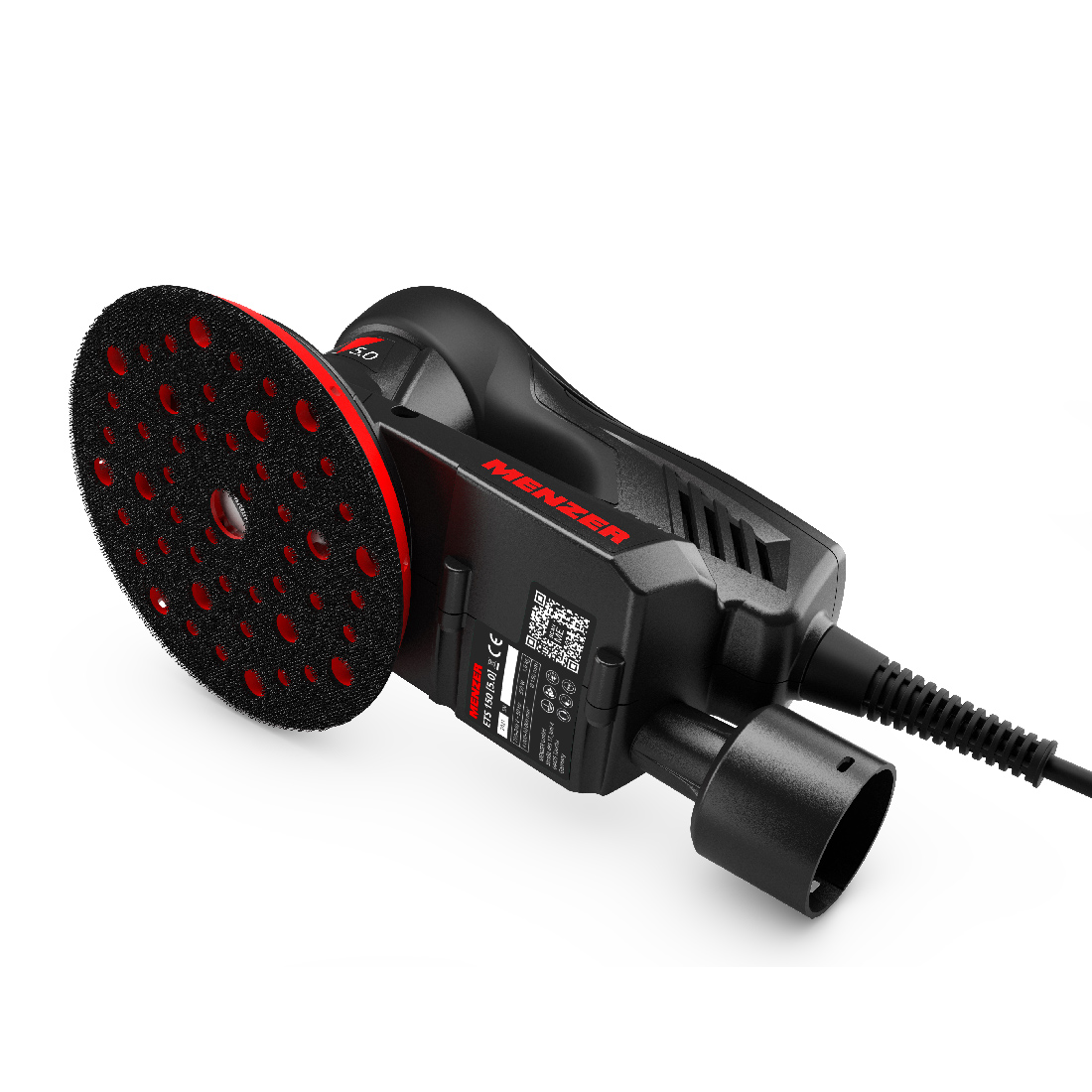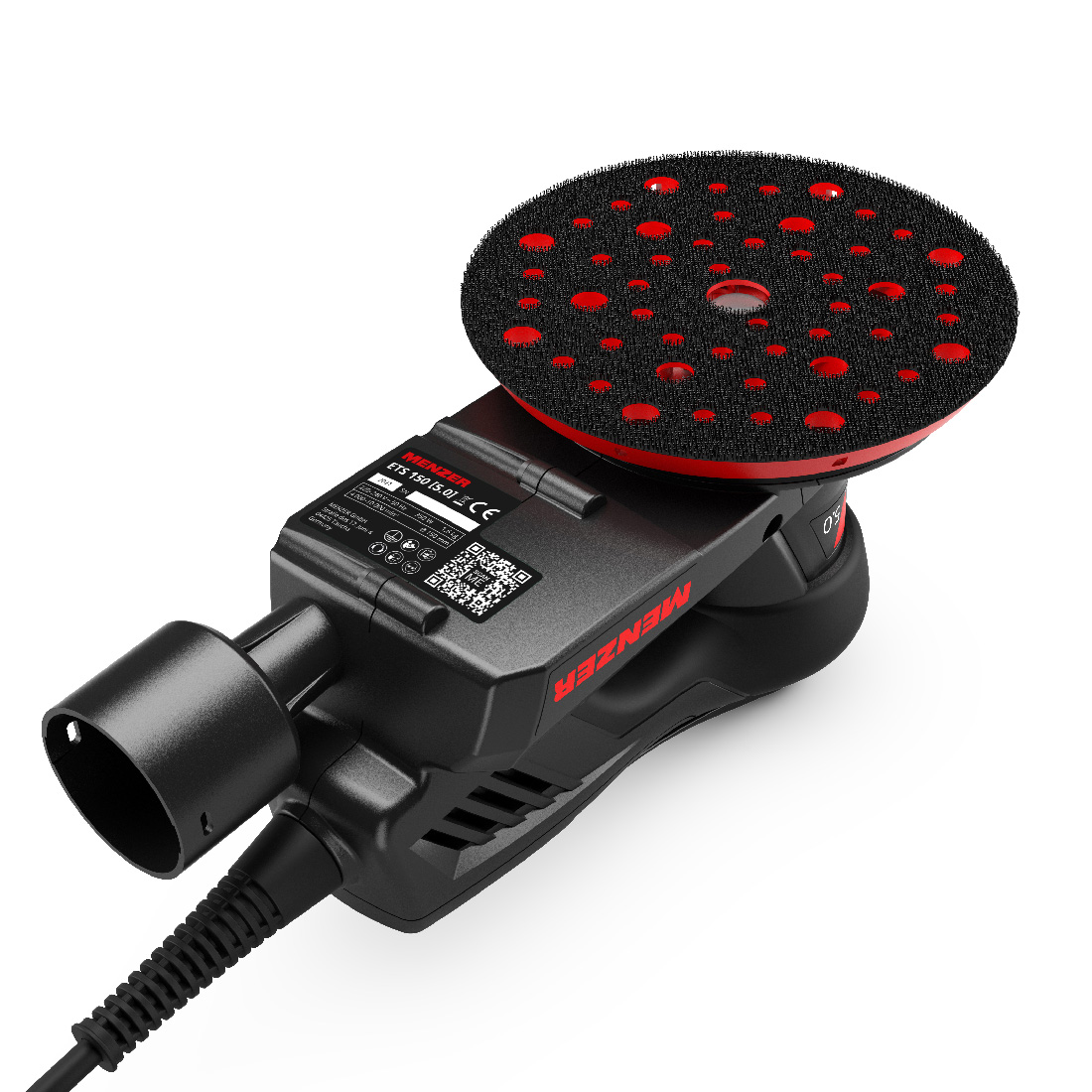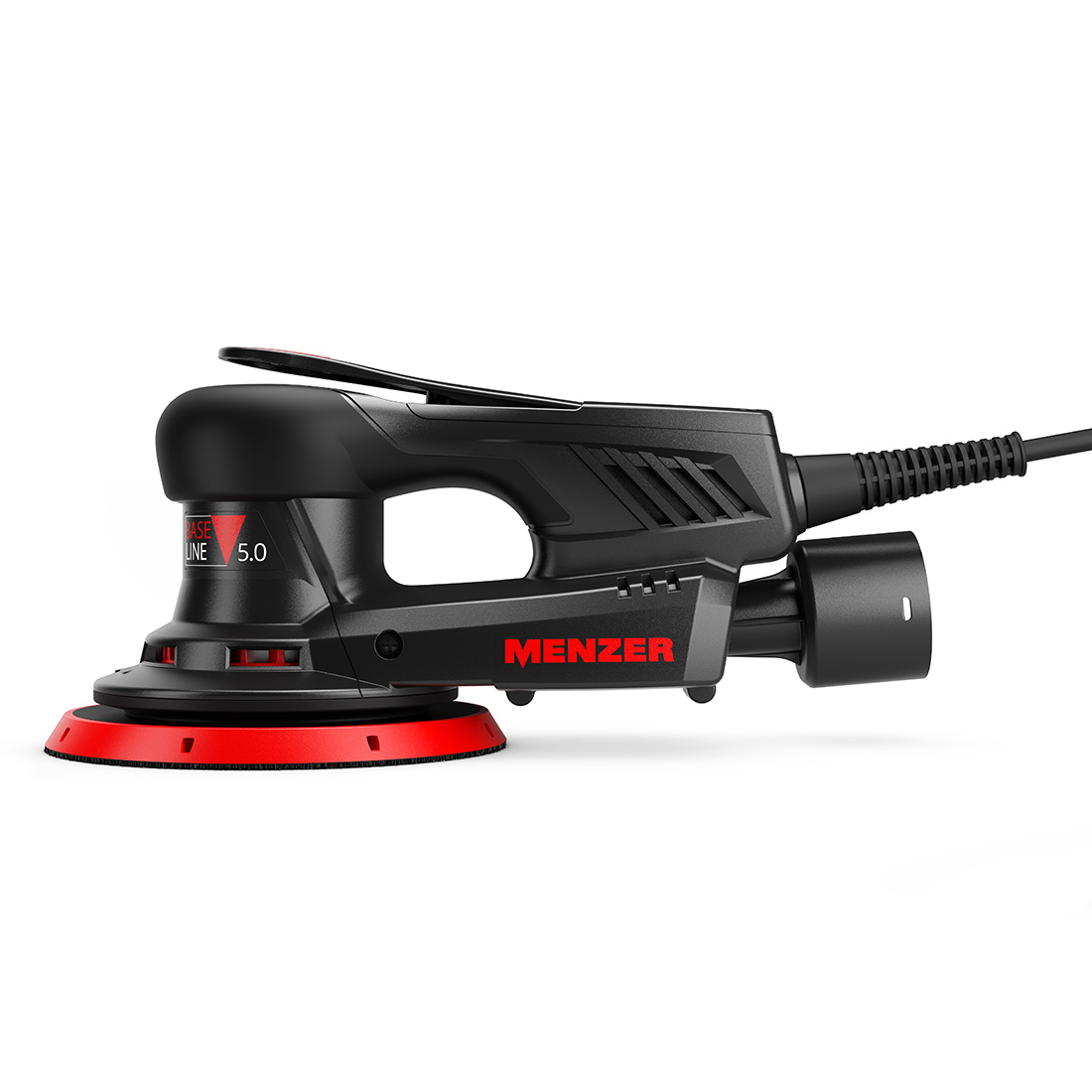 The flexible all-rounder - with high abrasion
5 mm grinding stroke
Ideal for coarse and intermediate scuffing
Direct drive thanks to brushless 350 W EC motor
Low noise, low maintenance
Free shipping
2-year warranty
Product Information
The flexible all-rounder with high abrasion power
The low-noise MENZER ETS 150 5.0 random orbital sander features innovative EC motor technology, a perfectly balanced centre of gravity, smooth-running operation and a low intrinsic weight of just 1.2 kg. Its 5 mm stroke ensures optimal abrasion. The powerful compact sander is therefore an excellent choice for coarse and intermediate scuffing.
Technical Data
Dimensions: 320 x 150 x 130 mm
Rotational speed: adjustable from 4,000-10,000 min-1
Power consumption: 350 W
Sanding stroke O: 5.0 mm
Backing pad: Ø 150 mm
Protection class: I
Voltage: 220-240 V ~ 50 Hz
Weight of unit: 1.2 kg (without cable)
Product details
Maintenance-free, low-noise EC motor
Multi-hole backing pad
Perfectly balanced centre of gravity
Fatigue-free operation
Ergonomic design
Intuitive operation
Digital speed level display
Product Includes
Random orbital sander MENZER ETS 150 5.0
6 MioTools Fox sanding discs
Spanner 20 mm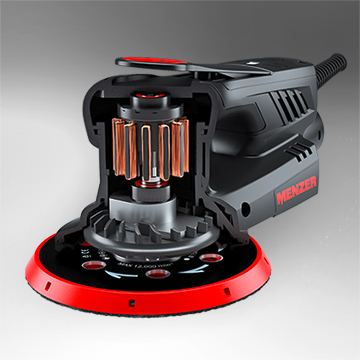 Innovative EC motor technology
The powerful brushless EC motor in conjunction with the multi-hole backing pad ensures superior abrasion rate. The brushless EC motor also makes the machine much quieter than traditional sanding tools. The compact sander is also significantly lower maintenance, as there are no carbon brushes to replace.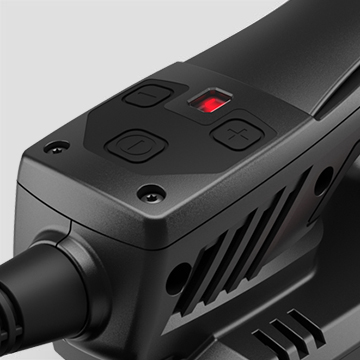 Easy and intuitive operation
The combination of a user-friendly operating panel and digital display with the smooth-operation function lever ensures comfortable activation and deactivation of the tool with excellent control and monitoring options. The low weight of just 1.2 kg, the ergonomic design and the well-balanced centre of gravity of the device allow for fatigue-free work conditions.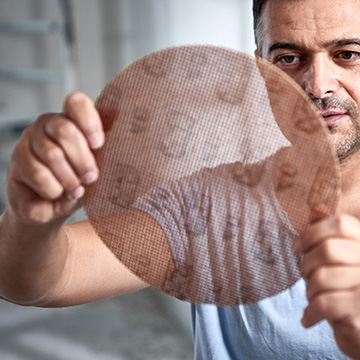 Lower dust emissions
The multi-hole backing pad comes with an innovative system of a total of 51 extraction holes. In conjunction with an industrial extraction unit, the sanding dust produced can therefore be removed reliably and effectively. Best result in terms of virtually dust-free sanding are achieved when using MENZER Ultranet®, the innovative high-performance sanding mesh for highest quality requirements.
Customers were also interested in
Customer reviews
Random Orbital Sander MENZER ETS 150 5.0
Average customer review:
---
Noch nie einen so leichten, handlichen Schleifer gesehen.Bin begeistert
Excellente Ponceuse! Acheté il y a 9 mois. Utilisation divers et varié sur bois,peinture, plâtre au top! Fiabilité au rendez vous.Aucun soucis d'aspiration pour ma part.Aucun regret sur mon achat.Je recommande cette ponceuse.
Excellente Ponceuse! Acheté il y a 9 mois. Utilisation divers et varié sur bois,peinture, platre au top! Fiabilité au rendez vous.Aucun soucis d'aspiration pour ma part.Je recommande cette ponceuse.Aucun regret sur mon achat.
Ein super Schleifer, sehr schneller Abtrag und sehr leicht.
Sehr Gutes Preis Leistung Verhältnis
Wir befreien ein 20 m langen Carbonrumpf von Farbe. Die Mitarbeiter haben festgestellt das die Menzer den besten Schleifabtrag haben, nun haben wir 4 Menzer im Einsatz!Sehr gute Maschinen!
Preisgünstige Alternative zu teuren Markenprodukten
21 May 2021 09:05
Der Exzenterschleifer ETS 150 5.0 arbeitet leise, effektiv und liegt sehr gut in der Hand.Das lange Kabel finde ich gut und hilfreich. Beim Einsatz von Schleifgittern entsteht mittel Absaugung eines Industriestaubsaugers so gut wie kein Schmutz. Der Originaladapter für die Absaugung ist zu teuer - einfach im Baumarkt einen Dichtringfür Abwasserrohre besorgen. Das sind dann Cent-Artikel. Ein Koffer für die schonende Aufbewahrung wäre hilfreich und angebracht. Ansonsten Topbewertung!!
Hervorragender Excenterschleifer mit hohem Abtrag und sehr gutem Schleifergebnis, macht einen stabilen und wertigen Eindruck, liegt gut in der Hand, unschlagbares Preis-Leistungsverhältnis, hoffe das er lange hält!!!
Gutes Gerät für einen guten Preis - laufruhig und gut im Abtrag.
Auf der Suche nach einem Exzenterschleifer bin ich auf Menzer gestoßen. Nach ausgiebiger Recherche in Netz ,war für mich klar , ich muss den ETS 150 5,0 zumindest mal ausprobieren.Hintergrund waren die guten Bewertungen sowie einige Vergleichstutorials. Letztendlich habe ich die Maschine jetzt 2 Wochen in Betrieb und bin sehr überrascht. Trotz der " nur " 350 Watt hat die Maschine ausreichend Kraft und Reserven. Am Ende wird Sie wohl aus China kommen , wie auch die vor Aufbau ähnliche Maschine von Mikra.Fazit: sehr handlich, ausreichend Leistung, top Preisleistungsverhältniss, hohe Verarbeitung, guter Stützteller, einziger Nachteil: PVC Kabel , ein Gummikabel wäre praktischer und würde die Machine aufwerten.Privatanwender , keine LangzeiterfahrungTipp: Adapter für Saugschlauch ist hier viel zu teuer , einfach eine HT- Gummirohrmuffe nehmen.