Drywall sanders and industrial vacuum cleaners for painters and drywallers
Are you looking for affordable drywall sanders and industrial vacuum cleaners? At MioTools you'll find power tools specifically for painting and drywalling. Whether you aim to sand walls, ceilings or wooden floors, we provide a comprehensive range of drywall sanders. You'll also find the industrial vacuum cleaner that fits your job, either together with a sander as part of a dust-free sanding kit, or as a stand-alone product. As an official sales partner of MENZER Power Tools, we offer top quality at bargain prices!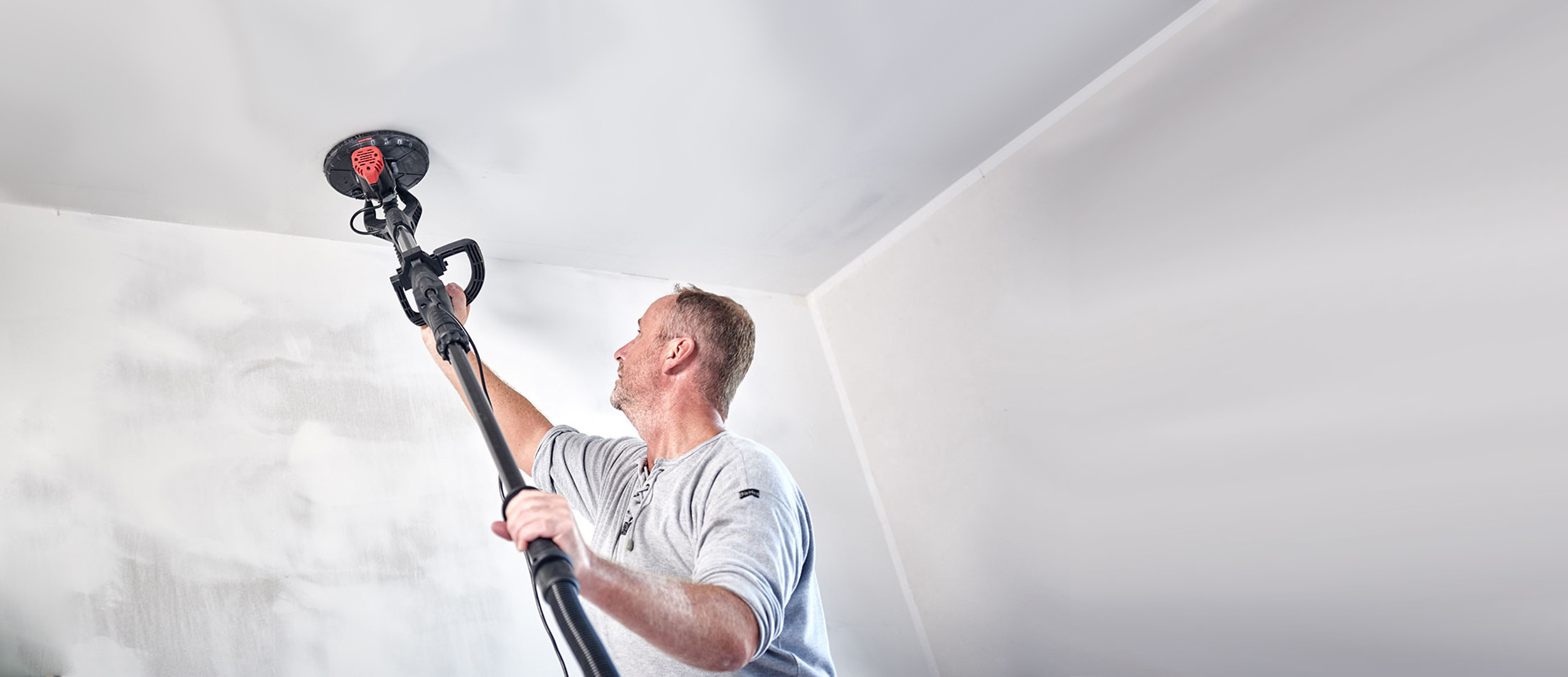 The bestseller with adjustable work length
Our MENZER LHS 225 VARIO raises the bar in terms of versatility and work comfort. In conjunction with the highly agile cup wheel, this best seller among MENZER drywall sanders with its steplessly adjustable work length of 1,550 to 1,950 mm guarantees maximised freedom of movement and highest work comfort.
ABRASIVES FOR PAINTING
AND DRYWALLING
Do you need high-quality abrasives for your power tools? We offer you an extensive range for long-neck sanders, drywall sanders, delta sanders, random orbital sanders or orbital sanders with which you can realise your projects professionally. Choose your suitable abrasives from our premium brand MENZER or our own brand MioTools, the price-performance winner. No matter what you want to sand, here you will find abrasives of different grits and different materials such as normal corundum or silicon carbide.
YOUR PROFESSIONAL PARTNER FOR PAINTING AND DRYWALLING
Whether you're a professional tradesperson or & an ambitious DIY amateur, at MioTools you'll find everything you need for painting and drywalling. From drywall sanders and matching vacuum cleaners and all the necessary abrasive materials – here you'll find every tool you need to sand walls, ceilings and floors like a pro!